Access, share, and submit photos of your work using Two Bright Lights
Thousands of photographers use Two Bright Lights to share images with vendors like you. Images of your work are available now on Two Bright Lights for you to view, download, and share with clients!
Two Bright Lights makes sharing and accessing images easy!
Photographers upload images and share with the vendors who worked with them on a project or event
Vendors log in, view, download, and use the images
Want to see your work published?
Click here to find out how Two Bright Lights makes editorial submissions easier than ever!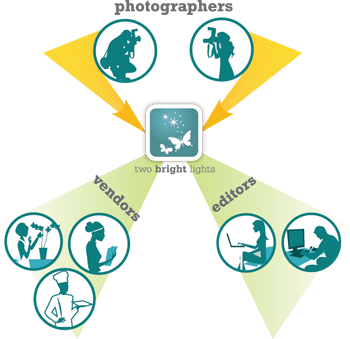 See what current members have to say about Two Bright Lights